tauranga Audi
servicing & repair
At European Auto Tech (2015) Limited we are specialists in servicing, maintaining and repairing the full range of Audi vehicles:
At European Auto Tech, our staff have many years experience in servicing and repairing all manner of Audi vehicles. We provide dealer level servicing for your Audi with only genuine or the highest quality factory approved oils and products used on your vehicle. Our modern diagnostic scanning tools and equipment will ensure your Audi receives the highest level of workmanship possible. This is why when it comes to maintaining your Audi in Tauranga, you can trust the experts at European Auto Tech.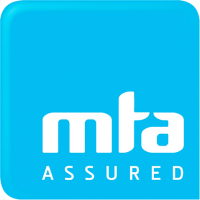 DIAGNOSTICS
We use the latest high tech European diagnostic technology to find faults and provide a precise repair using high quality OEM and after market parts.
vehicle servicing
Includes the engine, transmission and brakes using OEM approved oils and filters. Our experienced european car technicians can identify issues others may miss.
MECHANICAL
Repairs for engines, transmissions, suspensions, brakes and steering.
auto electrics
Repairs to lights, starting and charging systems etc.
AIR CONDITIONING
Gas refilling, leak detection and repairs.
CENTRAL TAURANGA LOCATION
Ben, Tauranga
European Autotech repaired the faulty mechtronic unit in my VW Passat. They did a great job, and I would recommend using them for any repairs on your European car. Car has done 2000km since repair and is running great
Antony Lee
Solid, reliable, and honest European mechanics. The best I've found in BOP, and will be continually used for years to come.
A L
Good guys. Shane cleared my ABS light recently gratis. Would trust the guys with any euro I drive
Peter, Tauranga
Other garages had tried to rectify a fault with my BMW without success. One of the garages referred me to European Auto Tech (2015) Limited where the fault was quickly diagnosed with a high tech computer and the replacement part was ordered and fitted in good time.
Kurt, Tauranga
I would like to commend European Auto Tech (2015) Limited on their service and performance over the servicing of my Mercedes. At all times they act in a professional and friendly manner and in my dealings with them they have shown a high level of knowledge and expertise when working on these specialist vehicles. I can thoroughly recommend European Auto Tech (2015) Limited to other potential customers
Regan Ingley
A straight shooting, honest mechanic. Recommended