european car
diagnostics tauranga
'Back in the day' repairing a vehicle only required a test light and a few spanners. Now days, however, this is not the case.
Modern vehicles have very complicated electrical systems. These systems are controlled by modules/computers (up to 80 per vehicle).
When a fault occurs in your vehicle (usually indicated by a warning light on the instrument cluster e.g. ABS, SRS, Engine Light etc.), it is normally because one of the control modules has detected an abnormal or missing electrical signal. The only way these faults can be determined is via the use of a "scan" or "diagnostic" tool.
These tools vary in capability from a cheap code reader (for the DIY enthusiast) to a more costly (for the professional workshop) interrogation and coding machine.
At European Auto Tech we are constantly investing in the latest and most capable diagnostic equipment to ensure your vehicles issues are diagnosed accurately and cost effectively.
Bevan Wait
Shane and the team are really professional. They do a great job, they're really trustworthy and the offer all of this for an affordable price.
Antony Lee
Solid, reliable, and honest European mechanics. The best I've found in BOP, and will be continually used for years to come.
Mandy Lavery
Great service thanks guys
Fabulous Perfumes
These guys really know their Euro's. Excellent service and competitive pricing. I would highly recommend them to anyone having issues with their Euro vehicles.
Ben, Tauranga
European Autotech repaired the faulty mechtronic unit in my VW Passat. They did a great job, and I would recommend using them for any repairs on your European car. Car has done 2000km since repair and is running great
Stefan Demory
We went there to get a pre-purchase inspection of a vehicle we intended to buy to travel around NZ. Shane and his wife are extremely friendly and the workshop is very well kept. They also have been very clear about their pricing and the time needed for the inspection, and have been kind enough to check the vehicle on the day we called even if they obviously were very busy. Unfortunately we ended up not buying the car because Shane found some potentially major issues with it. I would definitely use their services again!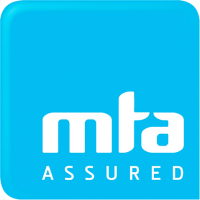 MODERN FULLY EQUIPPED WORKSHOP