tauranga BMW
servicing & repair
At European Auto Tech (2015) Limited we are specialists in servicing, maintaining and repairing the full range of BMW vehicles:
1 Series
2 Series
3 Series
4 Series
5 Series
5 Series Gran Turismo
6 Series
6 Series Gran Turismo
7 Series
8 Series
9 Series
New Class (Classic)
X3
X5
Z3
Z4
BMW has a fine reputation for building quality vehicles. Whether brand new or a classic the staff at European Auto Tech have the skills and expertise to care for your car.  In our service department we only use genuine or factory approved oils and products to bring you a dealer level service. European Auto Tech has invested heavily in the latest diagnostic scanning tools and equipment to ensure any issues are identified quickly and costly effectively. Trust European Auto Tech with servicing and repairing your BMW in Tauranga.
This includes the M Series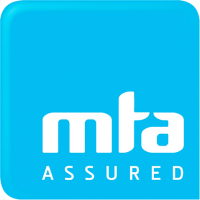 DIAGNOSTICS
We use the latest high tech European diagnostic technology to find faults and provide a precise repair using high quality OEM and after market parts.
vehicle servicing
Includes the engine, transmission and brakes using OEM approved oils and filters. Our experienced european car technicians can identify issues others may miss.
MECHANICAL
Repairs for engines, transmissions, suspensions, brakes and steering.
auto electrics
Repairs to lights, starting and charging systems etc.
AIR CONDITIONING
Gas refilling, leak detection and repairs.
CENTRAL TAURANGA LOCATION
Fabulous Perfumes
These guys really know their Euro's. Excellent service and competitive pricing. I would highly recommend them to anyone having issues with their Euro vehicles.
Stefan Demory
We went there to get a pre-purchase inspection of a vehicle we intended to buy to travel around NZ. Shane and his wife are extremely friendly and the workshop is very well kept. They also have been very clear about their pricing and the time needed for the inspection, and have been kind enough to check the vehicle on the day we called even if they obviously were very busy. Unfortunately we ended up not buying the car because Shane found some potentially major issues with it. I would definitely use their services again!
Elsie Komp
They are outstanding. Excellent service every time and they are so friendly.
A L
Good guys. Shane cleared my ABS light recently gratis. Would trust the guys with any euro I drive
Regan Ingley
A straight shooting, honest mechanic. Recommended
Mandy Lavery
Great service thanks guys