tauranga PEUGEOT
servicing & repair
At European Auto Tech (2015) Limited we are specialists in servicing, maintaining and repairing the full range of Peugeot vehicles:
205
206
207
208
306
307
308
406
407
408
506
507
508
2008
3008
5008
Expert Van
Peugeot is not the most common make of European vehicle on the road in New Zealand. For enjoyable, trouble free motoring it is important that your Peugeot is maintained and serviced by a workshop with the right experience, expertise and equipment. At European Auto Tech, our staff can look after your Peugeot to the same level as the dealer. Our service department only uses genuine or the highest quality factory approved oils and products on your vehicle. Our modern diagnostic scanning tools and equipment will ensure your Peugeot receives the highest level of workmanship possible. This is why when it comes to maintaining your Peugeot in Tauranga, you can trust the experts at European Auto Tech.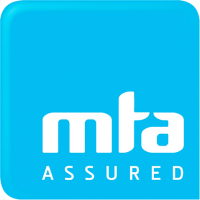 DIAGNOSTICS
We use the latest high tech European diagnostic technology to find faults and provide a precise repair using high quality OEM and after market parts.
vehicle servicing
Includes the engine, transmission and brakes using OEM approved oils and filters. Our experienced european car technicians can identify issues others may miss.
MECHANICAL
Repairs for engines, transmissions, suspensions, brakes and steering.
auto electrics
Repairs to lights, starting and charging systems etc.
AIR CONDITIONING
Gas refilling, leak detection and repairs.
CENTRAL TAURANGA LOCATION
Glen Scott Anderson
Excellent service, patient, enthusiastic and kind. One of the best mechanics I've met.
Highly recommended 👌
Audrey McCann
Truck service.
Awesome
Greg de Laborde
helpful advice. great team
Antony Lee
Solid, reliable, and honest European mechanics. The best I've found in BOP, and will be continually used for years to come.
Regan Ingley
A straight shooting, honest mechanic. Recommended
Jymi Adrian
Professional, helpful and I certainly recommend ! Very busy, but still accommodates me. I travel 70 KMs to take my Audi there.. worth the trip.
Thanks Shane and crew !!!