specialist tauranga
EUROPEAN CAR TECHNICIAN
At European Auto Tech Ltd we take pride in the fact that our customer's entrust us with the maintenance and repairs of there vehicle's and this shows in the relationships that we have developed. Great care is taken to ensure that the vehicle's crucial mechanical components are inspected and tested at the time of any of our services . These include brake pads, brake rotors, shock absorbers, tyres conditions/pressures, drive lines, fluid levels/conditions etc.
Our experienced technicians can confidently carry out any mechanical repairs on your vehicle to get you back on the road as soon as possible. In order to make booking your vehicle repairs as convenient as possible, we also have loan vehicles (subject to availability) so you can continue with your day.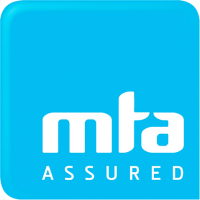 MODERN FULLY EQUIPPED WORKSHOP
Regan Ingley
A straight shooting, honest mechanic. Recommended
Kurt, Tauranga
I would like to commend European Auto Tech (2015) Limited on their service and performance over the servicing of my Mercedes. At all times they act in a professional and friendly manner and in my dealings with them they have shown a high level of knowledge and expertise when working on these specialist vehicles. I can thoroughly recommend European Auto Tech (2015) Limited to other potential customers
Bevan Wait
Shane and the team are really professional. They do a great job, they're really trustworthy and the offer all of this for an affordable price.
Peter, Tauranga
Other garages had tried to rectify a fault with my BMW without success. One of the garages referred me to European Auto Tech (2015) Limited where the fault was quickly diagnosed with a high tech computer and the replacement part was ordered and fitted in good time.
A L
Good guys. Shane cleared my ABS light recently gratis. Would trust the guys with any euro I drive
Fabulous Perfumes
These guys really know their Euro's. Excellent service and competitive pricing. I would highly recommend them to anyone having issues with their Euro vehicles.