specialist tauranga
EUROPEAN CAR TECHNICIAN
At European Auto Tech Ltd we take pride in the fact that our customer's entrust us with the maintenance and repairs of there vehicle's and this shows in the relationships that we have developed. Great care is taken to ensure that the vehicle's crucial mechanical components are inspected and tested at the time of any of our services . These include brake pads, brake rotors, shock absorbers, tyres conditions/pressures, drive lines, fluid levels/conditions etc.
Our experienced technicians can confidently carry out any mechanical repairs on your vehicle to get you back on the road as soon as possible. In order to make booking your vehicle repairs as convenient as possible, we also have loan vehicles (subject to availability) so you can continue with your day.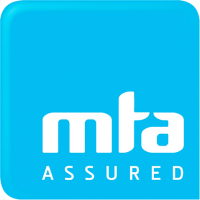 MODERN FULLY EQUIPPED WORKSHOP
Kurt, Tauranga
I would like to commend European Auto Tech (2015) Limited on their service and performance over the servicing of my Mercedes. At all times they act in a professional and friendly manner and in my dealings with them they have shown a high level of knowledge and expertise when working on these specialist vehicles. I can thoroughly recommend European Auto Tech (2015) Limited to other potential customers
Regan Ingley
A straight shooting, honest mechanic. Recommended
A L
Good guys. Shane cleared my ABS light recently gratis. Would trust the guys with any euro I drive
Stefan Demory
We went there to get a pre-purchase inspection of a vehicle we intended to buy to travel around NZ. Shane and his wife are extremely friendly and the workshop is very well kept. They also have been very clear about their pricing and the time needed for the inspection, and have been kind enough to check the vehicle on the day we called even if they obviously were very busy. Unfortunately we ended up not buying the car because Shane found some potentially major issues with it. I would definitely use their services again!
Joshua Fong
Best in Tauranga! Shane and his team are honest, does a great job and I would recommend his workshop any time. Your car will be in good hands.
Ben, Tauranga
European Autotech repaired the faulty mechtronic unit in my VW Passat. They did a great job, and I would recommend using them for any repairs on your European car. Car has done 2000km since repair and is running great