specialist tauranga
EUROPEAN CAR TECHNICIAN
At European Auto Tech Ltd we take pride in the fact that our customer's entrust us with the maintenance and repairs of there vehicle's and this shows in the relationships that we have developed. Great care is taken to ensure that the vehicle's crucial mechanical components are inspected and tested at the time of any of our services . These include brake pads, brake rotors, shock absorbers, tyres conditions/pressures, drive lines, fluid levels/conditions etc.
Our experienced technicians can confidently carry out any mechanical repairs on your vehicle to get you back on the road as soon as possible. In order to make booking your vehicle repairs as convenient as possible, we also have loan vehicles (subject to availability) so you can continue with your day.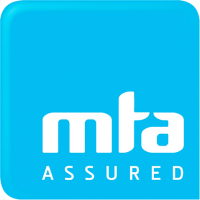 MODERN FULLY EQUIPPED WORKSHOP
Fabulous Perfumes
These guys really know their Euro's. Excellent service and competitive pricing. I would highly recommend them to anyone having issues with their Euro vehicles.
Allan Buchan
Great business. Organised, quality workmanship and good value. Wouldn't take my Mercedes anywhere else. Would recommend you try these guys next time your Euro needs some love.
Mandy Lavery
Great service thanks guys
Stefan Demory
We went there to get a pre-purchase inspection of a vehicle we intended to buy to travel around NZ. Shane and his wife are extremely friendly and the workshop is very well kept. They also have been very clear about their pricing and the time needed for the inspection, and have been kind enough to check the vehicle on the day we called even if they obviously were very busy. Unfortunately we ended up not buying the car because Shane found some potentially major issues with it. I would definitely use their services again!
Maynard Williams
Had a timing chain issue with my Merc and was most impressed with the professional and competent repair work undertaken by Shane and his colleague. The work was undertaken in the time estimated and the cost was at the lower end of the estimate. Would definitely recommend their services.
azahlia thompson
Awesome professional work done with this crew am gratefully appreciative of the work done on my beamer,I am happy to say I have finally found my life time mechanic and will happily recommend family and friends there way..A++++++